2021…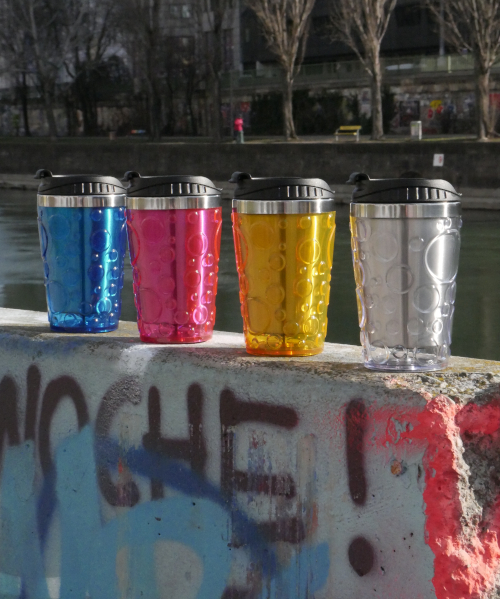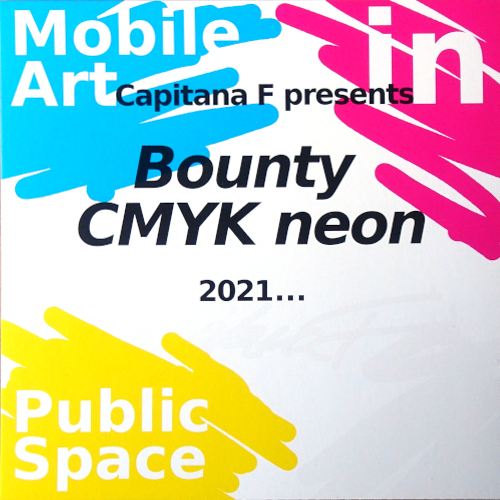 Mobile Art in Public Space
beyond Becher-Schule
multi-part work
– 4 thermo tumbler (Becher): outside cup: SAN, inside cup: stainless steel, lid: PP; each ca. 15 x 8,5 x 8,5 cm, cup height without lid 12,5 cm, fits under common coffee machines, capacity ca. 300ml, leak proof, free from BPA (softener), double-walled, holds drinks up to 1,5 hour hot or cold.
– 1 certificate: offset print, screen print partial UV-varnish, 290 g cardboard, unframed ca. 15 x 15 cm, framed ca. 19 x 19 cm (museum quality, stamped by Capitana F).
Bounty CMYK neon enables the option of action beyond Becher-Schule via Mobile Art in Public Space, to integrate art into life (Situationist International, Beuys etc.), themed "Refill instead of throwing away". Therefore, Bounty CMYK neon is designed as a so-called "unlimited edition", only limited by limited resources (Club of Rome etc.).