2004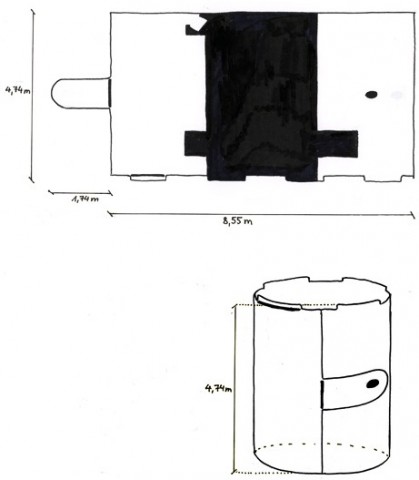 The work 41 m², one element of the intermedia installation Köder_ _ _ _, is based on the floor plan of my ex-apartment at Grosse Sperlgasse 39/15, in 1020 Vienna.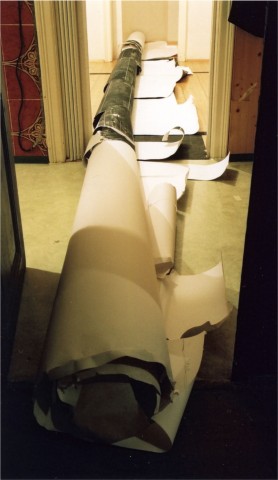 Making-of 41 m²: rubbing, lino-print colour on paper Papier 200 g/m²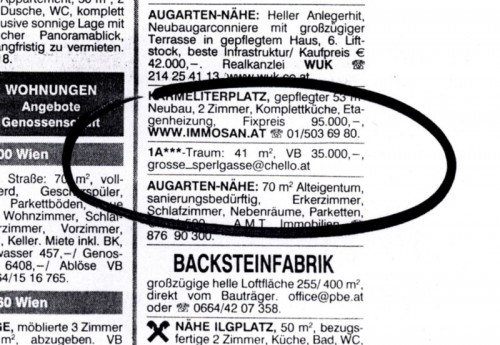 Advertisement in the Kurier, Saturday, 20 November 2004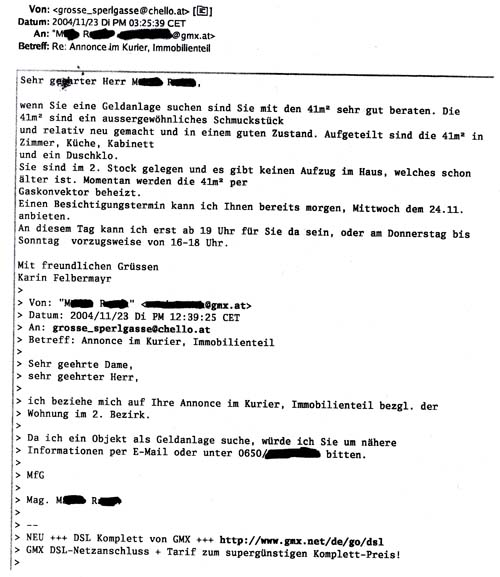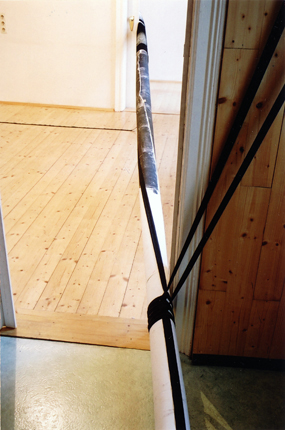 Installation view, solo exhibition, Köder_ _ _ _, ex-flat, Vienna, 2004
In 2004, based on the fundamental element of communication, I developed an intermedial work in which my ex-apartment at Grosse Sperlgasse 39/15, 1020 Vienna, played a central role – on the one hand as bait, on the other as an exhibition space.
I advertised the 41m² as a '1A*** dream' in the property section of a daily newspaper (Kurier), in a print publication for bargain hunters (Bazar) and on the bulletin board of a weekly paper (Falter). I communicated via email with the interested parties, and whenever they arrived in person for a viewing I showed them round my offer including the exhibition. Here I presented the installation Kleines Schwarzes (Small Black Dress) and 41m², a rubbing using lino-print colour and measuring 41m².
As a student at the Vienna Academy of Fine Arts I also invited seminar leader Andreas Spiegl (media theory seminar) and fellow students to a talk in my apartment.
This work is published at /seconds, issue 2.